We offer :
. Proper climate conditions (Temperature and
humidity).
. Security and safety.
. Privacy.
. Excellent pricing.
. Customer 24 hour storage access.
. Back-Up Generator (on site)

Wine storage facilities are not all created the same! We offer, by far the best storage solution in all of San Diego county. Careful consideration should be made when choosing where to celler your fine wines and craft beers. Before you decide, please call our office. We are your best choice for wine and craft beer storage. Superior construction, design, equipment and monitoring.
After having put serious thought into the selection of your fine wines and/or craft beer collection, choosing the best storage company and environment is your next best decision. Preservation and protection of your collection is our only goal. We have built our facility to give you what you need~proper climate, security, privacy, storage size options and affordable cost. Our storage environment has been carefully designed taking into account the most important aspects of a correct storage environment. Our customers include private collectors, wine stores, distributors, importers, restaurants and wineries.

Please browse our site and call if you have any questions. Stop by any time during office hours for a personal tour of our facility.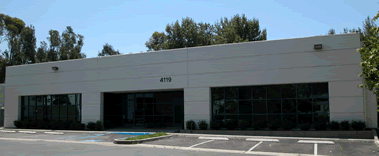 A Solar Powered Facility